Cocktail Menu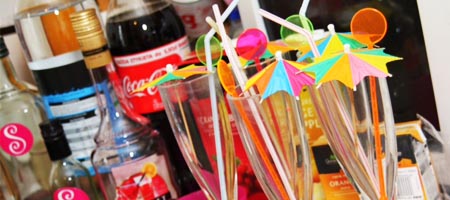 Tricky to decide?! - Don't worry you'll get the chance to try more than one during the party!
Sparkling Fruit Fantasy
Bursting with goodness!
Cinderella
A lovely blend of fruit juices and fizz - your carriage awaits!
Pink Princess
Watch the colour change from orange to pink - simple yet cool!
Cola Blast
This one is a bit of a surprise!
Strawberry Day Dream
Perfectly pink, what more can we say!
Simply Straight
A choice of fruit juices, fizz and cordials - all simply gorgeous on their own!
All cocktails are served in flutes with straws, stirrers and of course an umbrella!