Party Bags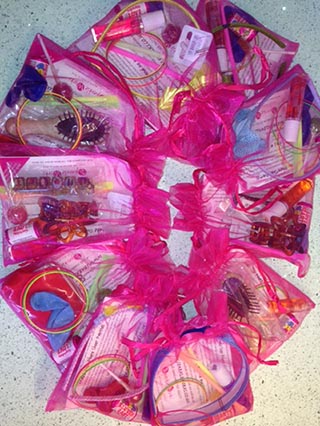 Don't drag around the shops wasting time trying to find gifts, try our good quality party bags. The girlie bags include lip glosses/balms, jangly bangles and pretty hair accessories – tailored to the girls ages plus sweeties and a balloons all in a pretty cerise pink organza drawstring gift bag. The bags are always a hit and are great value for money – the girls will love them!
We regularly update the party bags and tailor them to our guests ages and needs. So whether you have a Sparkly Princess or Cool Teen we have a party bag to suit and make your guests remember the party!
Why not take a look at our Cocktails and Catering pages too!