Princess in Training Parties
(Reception Yr upwards)
Invite your friends to a princess in training party – Including a Princess Makeover – with choices from the Sparkleworks Styles book full of Princess hairstyles and accessories to keep, plus sparkly nails and pretty face art all applied by our Sparkleworks Fairy Godmothers. Then learn to sit and curtsey like a princess. Walk with a book on your head, drink from a teacup, help find Cinderella's slipper, decorate your own crown and much, much more! All princesses will leave with a Certificate of Completion of the Course.
Congratulations you now have all the skills to become a fully-fledged Sparkleworks Princess!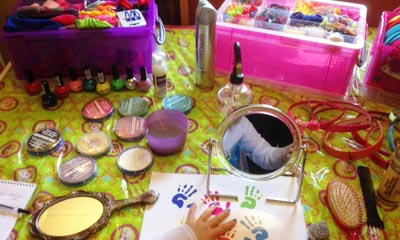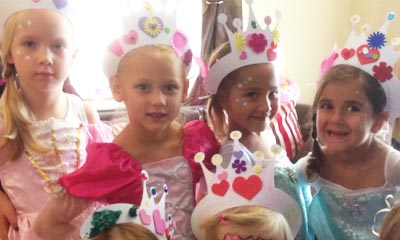 For Birthday Princess our Fairy Godmothers will treat you to all three of the treatments below – the princesses guests will get to choose two each! Plus a sprinkling of sparkly fairy dust for all!!
Choose the princess you would like to become from our Styles book and with a wave of our Fairy Godmothers Wand you shall go to the ball!
Hair
Choose from our selection of Princess hair styles, all finished off with your choice of gorgeous hair accessories to keep!
Face Art
Every princess needs Sparkly face art to compliment your chosen princesses look!
Nails
Choose your sparkly nail colour to finish!
The Finishing Touch
Of course, naturally, all finished off with a sprinkling of 'sparkle' dust – or it wouldn't be Sparkleworks
Add Some Extra Sparkle
Take away the stress and mess of the party organisation further by letting us deal with the details – why not add some of our popular 'bolt-on' packages of COCKTAILS or CATERING or PARTY BAGS.
Allergy Advisory
Don't worry Mums our fairy godmothers are all fully qualified, liability insured and on hand to advise on any potential allergy issues and problems. We take strict hygiene precautions and carry two different types of professional face/body paints just in case your little princess has an allergy to one type!